REEVES '18 IS ON FIRE
The freshman Friar is already making history. See where it all began.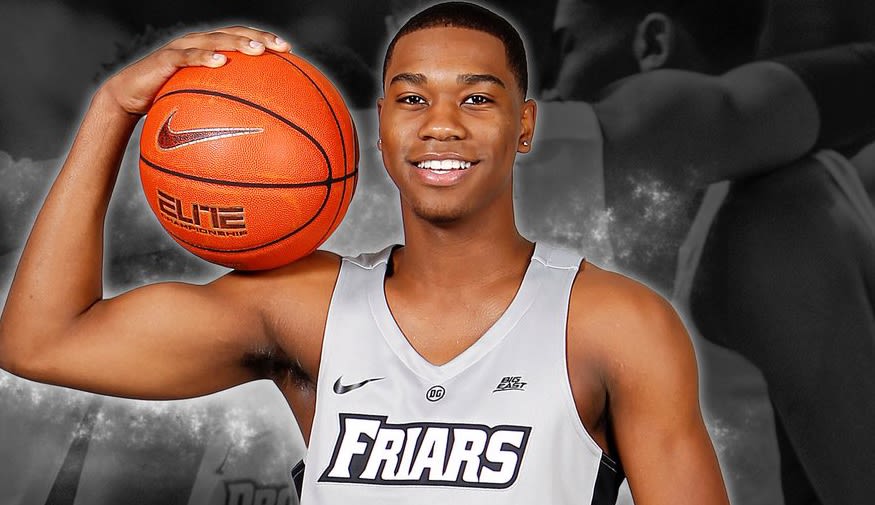 Photo courtesy of Tom Nelson and UConn.
Photo courtesy of Tom Nelson and UConn.
Reeves Makes History as Friar in Basketball Debut
After a dominating performance against Siena last Tuesday, scoring 29 points during his first time on the court as a Providence Friar, AJ Reeves '18 was named Big East Rookie of the Week.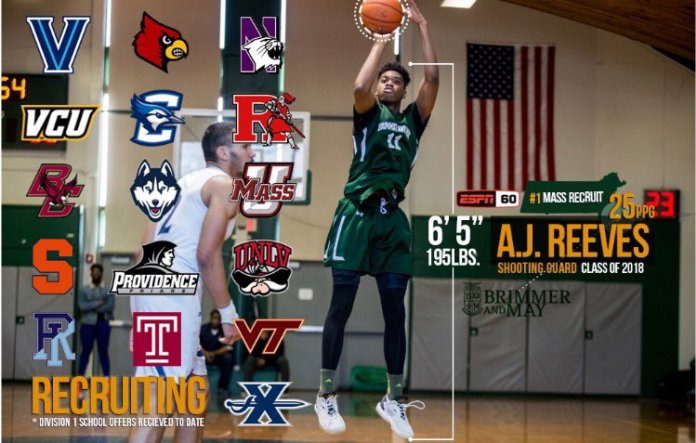 "It was definitely really fun getting to play out there in the Dunkin Donuts Center in front of all the fans," Reeves said. "It was a great team win and everyone contributed in a major way."
Tom Nelson, who coached Reeves throughout his high school career, including here at School and for Mass Rivals, an elite club baskeball team, said he couldn't be prouder.
"I found myself being a fan after being his coach for so long," Nelson said. "I was just elated for him, as I truly know how much work he put in, the perseverance he showed, and the character in which he did it with."
Reeves also Shattered Brimmer Records
On February 8, 2018, Reeves led the Gators to a 70-64 victory against St. Andrew's School, recoring 25 points and 15 rebounds.
One of the top-ranked basketball players in New England, Reeves received offers to play at Syracuse, Northwestern, and Villanova, the defending national champions.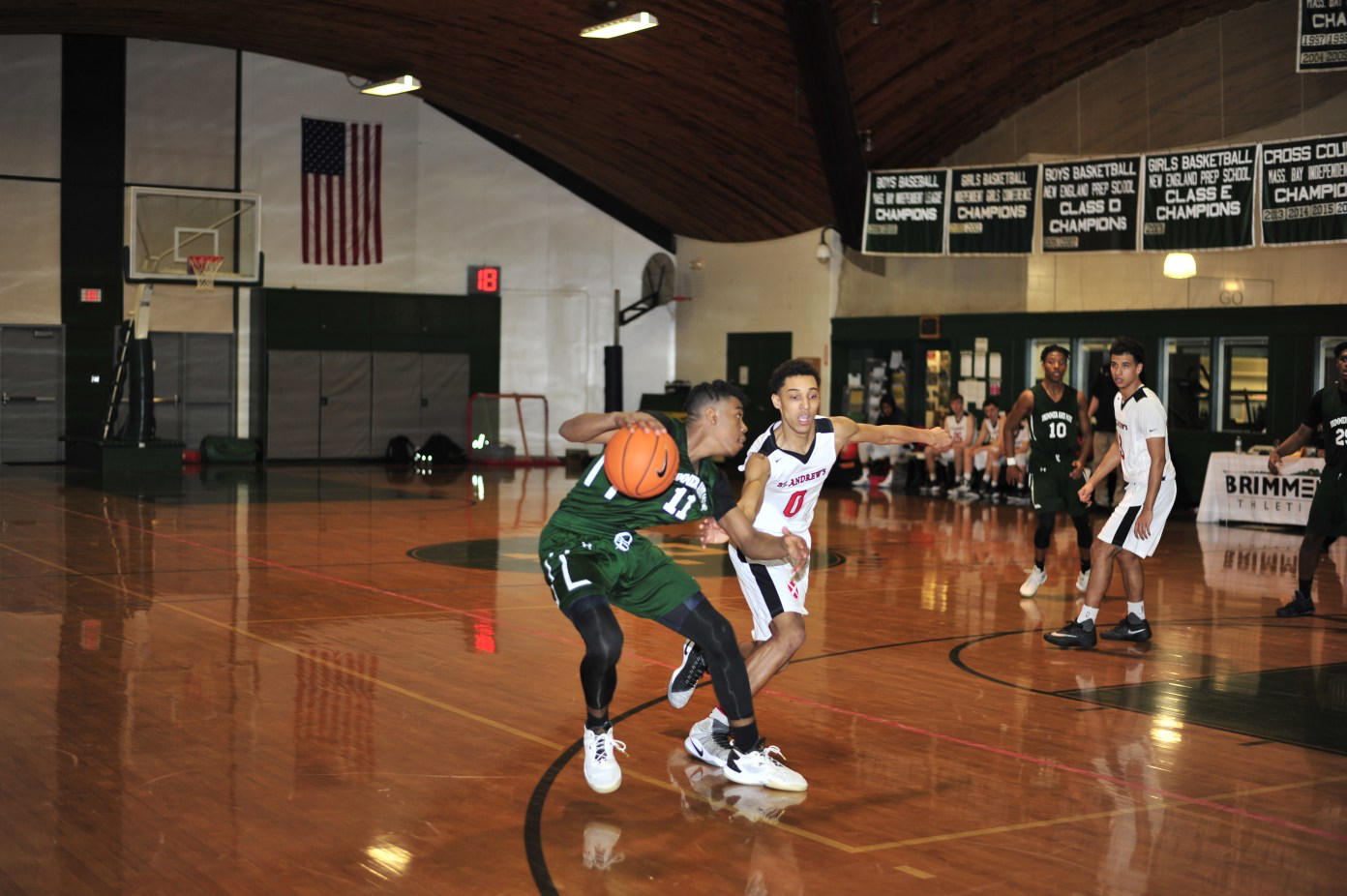 No athlete in School history has earned as many D-1 offers as Reeves. By his junior year, he received offers from 16 D-1 programs.
"It's nice to see the group of boys on Varsity 1 work so hard at what they love to do," said Athletic Director Jeff Gates. "AJ represents Brimmer as an outstanding scholar-athlete. We are so proud of all the accomplishents that he has earned. I look forward to seeing AJ play at the next level."
At 6'5" and 195 pounds, Reeves is a triple-threat with stellar shooting, driving, and passing abilities. With incredible ball-handling skills, he is also unusually quick for his size. It goes without saying, but Reeves was happy about the offers and that his hard work has paid off.
During his junior year, Reeves said, "I've been working extremely hard and trusting the process," he says. "It's been tough on me but I know I'm up for the challenge."
As one of the top-ranked basketball players in New England, Reeves faced scrutiny during the recruitment process.
"Athletes set goals, work daily towards those goals, and have doubters, including themselves," said Nelson. "But you have to continue to believe in yourself and those supporting you. It is an amazing feeling when dreams and goals turn into reality. I am so proud of him."
A version of this story by Matthew Hastings '18 first appeared online Feb. 27, 2017.
Reeves Signs Letter to Play Friar basketball
In front of the entire Middle and Upper Schools, AJ Reeves '18 signed his letter of intent to play D-1 basketball as a Friar on November 13, 2017.
"It feels great to be signed with Providence," said Reeves. "I've been working hard all of my life to do this, to go to a D-1 school. I just want thank my parents, Brimmer and May, and Coach Tom Nelson for guiding me to be where I am today. I also want to thank my parents for always being open minded and helping me through this process."
Nelson spoke highly of Reeves and his accomplishments, noting that the star recruit has worked extremely hard, both on and off the court, to attain his dream of playing in the Big East.
"Because of Brimmer and May, he is prepared to handle Providence College from an academic standpoint," Nelson said, also noting that Reeves is an honor roll student. "He is truly one the better players that I've ever coached, and I've coached some good ones. More than that, he's a better person than he is a basketball player, and that's a lot to say because he's a really good basketball player."
Assistant Head of Academic Affairs Joe Iuliano said that the entire community is proud of Reeves.
"This is a match made in heaven," Iuliano said. "Providence fits what AJ has been aiming for—a great school with a high end basketball program in close proximity to family and friends. We are proud to send another well-prepared student-athlete out into the world."
A version of this story by Gator staff first appeared online Nov. 14, 2017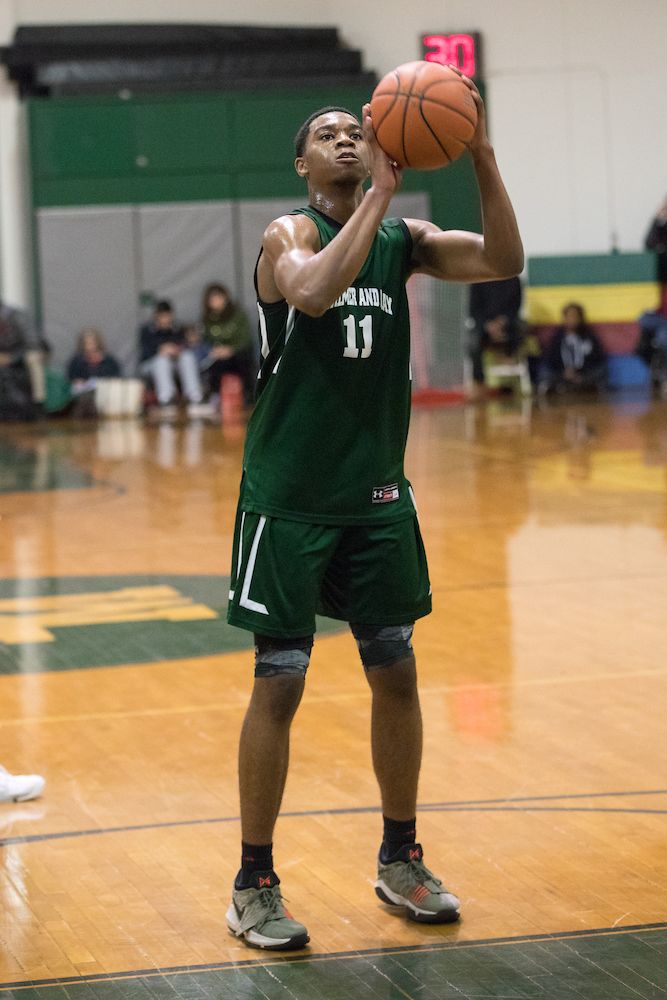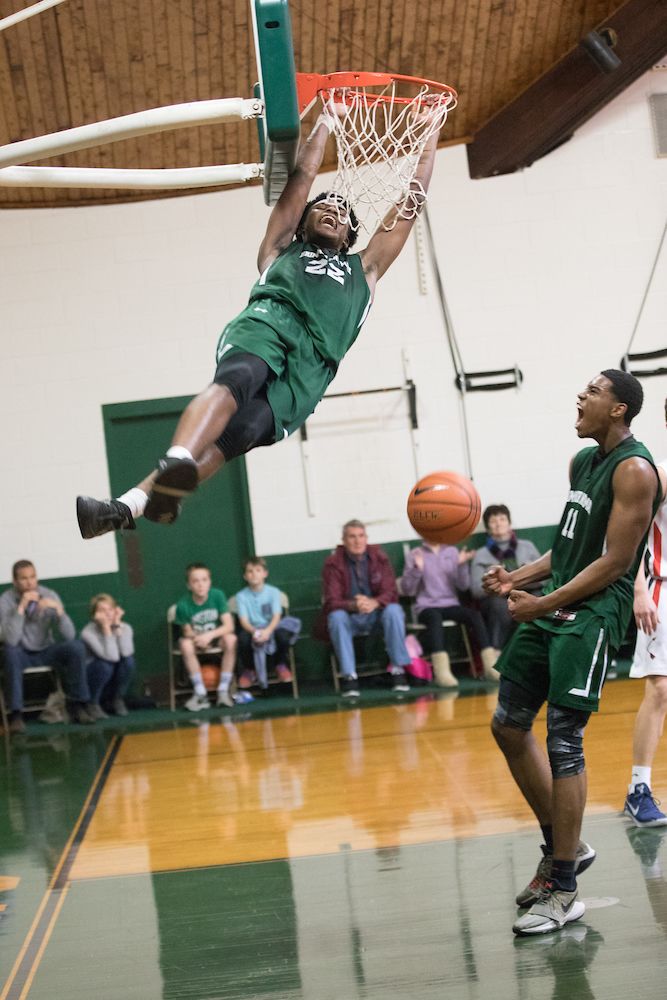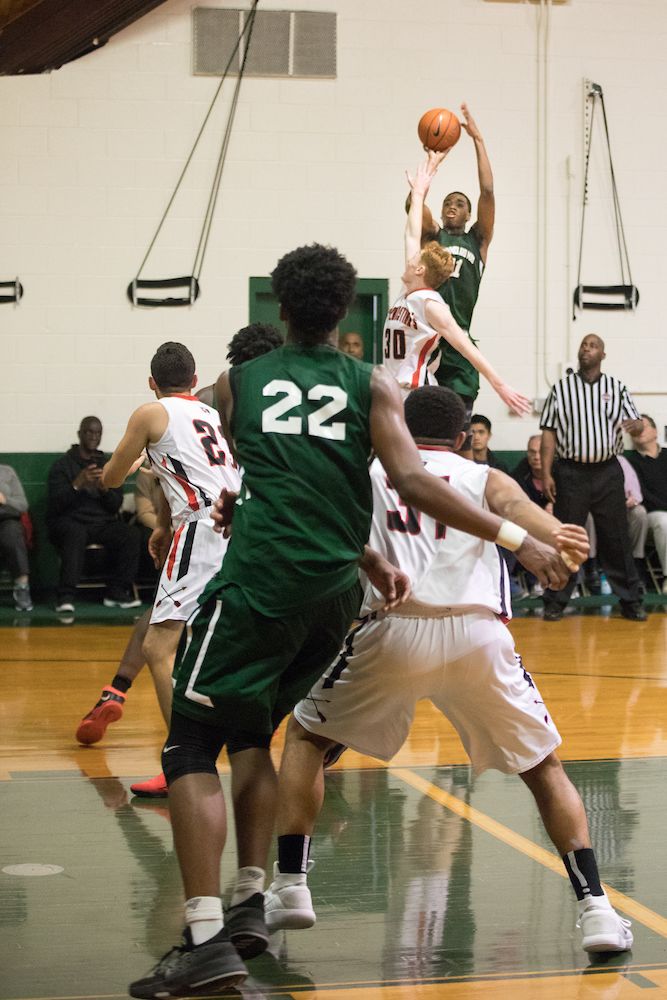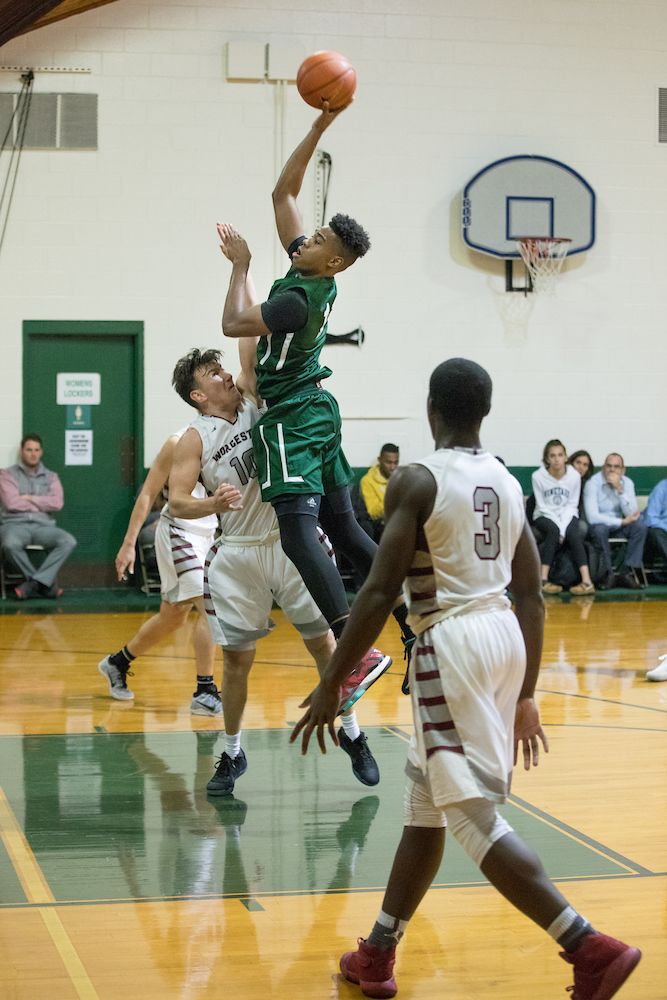 The Making of a Four-Star Recruit
What do the basketball teams at Temple, Louisville, Villanova, and Connecticut have in common? Aside from each winning at least one national championship in the past five years, all made offers to Reeves.
A four-star recruit, Reeves was ranked the 56th best high school player in the nation according to CBS Sports. That's enormously impressive. NBA superstars Stephen Curry, Russell Westbrook, and Paul George were 3-star recruits.
"With a lot of hard work, and a little bit of luck, he can make it to the NBA," said Nelson.
Reeves, who "doesn't believe in having an off-season," is ready to put in hard work.
Basketball is his constant—even in the summer, where most mornings he wakes at 6:30 a.m. to get in a cardio track workout, which includes sprints and footwork with a speed ladder. Around 10 a.m., he heads to the weight room. Afterward, he practices drills on the court for a few hours, before resting to prepare for an AAU night game with his team, Mass Rivals.
"After the game, if I have the energy, I'll go back to the gym. That's where being mentally tough comes in, because physically your body is exhausted. You have to be mentally strong to tell yourself 'I gotta go, I gotta get it done.'"
By all accounts, Reeves knows how to get it done. Two summers ago, while competing against some of the most talented club teams in the country, he helped the Mass Rivals win an AAU national championship. His high level of play earned him a coveted spot on an even more elite Adidas Nations team, which, according to the organization's site, gathers "more than 80 of the top under 18 players from around the world to…hone their skills under the guidance of elite coaches."
Reeves knows that he is among the best players in the country. But Nelson said, "he also knows there is always someone better than him, so he spends every day working out, trying to catch up to the person in front of him, whoever that may be."
Ju'Quan Mills '17, who plays D-1 basketball at Babson College, played alongside Reeves at the School. "AJ faces constant criticism from recruiting services, coaches, other players, and other coaches," Mills said. "At Brimmer, AJ is the seen as the 'ESPN top-100 guy,' so when our team does not win, they don't put it on our team—they put it on him. Everything he does is watched and followed, and everyone critcizes everything he does. That's a lot to carry, and he does it with grace."
Off the court, Reeves is no stranger to trying circumstances. He grew up in a particularly rough part of Roxbury, Mass. If not for basketball, he said, "I don't know what I'd be doing." Reeves set out to prove to himself, and to others, that he could overcome adversity.
"I've gotten better at proving doubters wrong," Reeves said. "I don't want to name names, but there are still those who think I'm not good enough. I am good enough, and that's why I work hard every day. That's why I am at it, working into the night."
While Reeves' athleticism dominates opponents on the court, his Brimmer and Mass Rivals teammate Jimmy Yfantopoulos '18, who plays D-1 basketball at Colgate University, said that he is grounded by humility and a strong worth ethic. "AJ is our best overall player. He does everything for us, from scoring to rebounding to passing. He makes everyone around him better, all without having the slightest ego. He scores lots of points, but what makes him truly great is that he is always a team player," said Yfantopoulos.
But it's how Reeves treats those closest to him that really stands out as a defining characteristic. As just one example, while playing for Adidas Nations, he received a bunch of free shoes and apparel, much of which he gave away to teammates.
"When I asked AJ why he give away much of his gear, he said, 'I have to take care of my guys because if not for them, I would not be in this situation,'" said Nelson.
Nelson had no doubt that Reeves would succeed right off the bench as a freshman, wherever he ended up attending. After college, Reeves has all of the required features to play in the NBA—the length, the size, and the skill. "But he is going to have to work harder than anything in his life to be able to play with the best in world. I know he can live up to that," said Nelson.
Along the way, Reeves can rest assured that his alma mater will be proudly watching and supporting him on the sidelines.
A version of this story by Cole Morad '19 first appeared online March 2, 2017.