Stop Asian Hate, Because Hate is a Virus Too
Racial discrimination cannot be tolerated, and the normalization of hate crimes in the era of this pandemic is even more outrageous.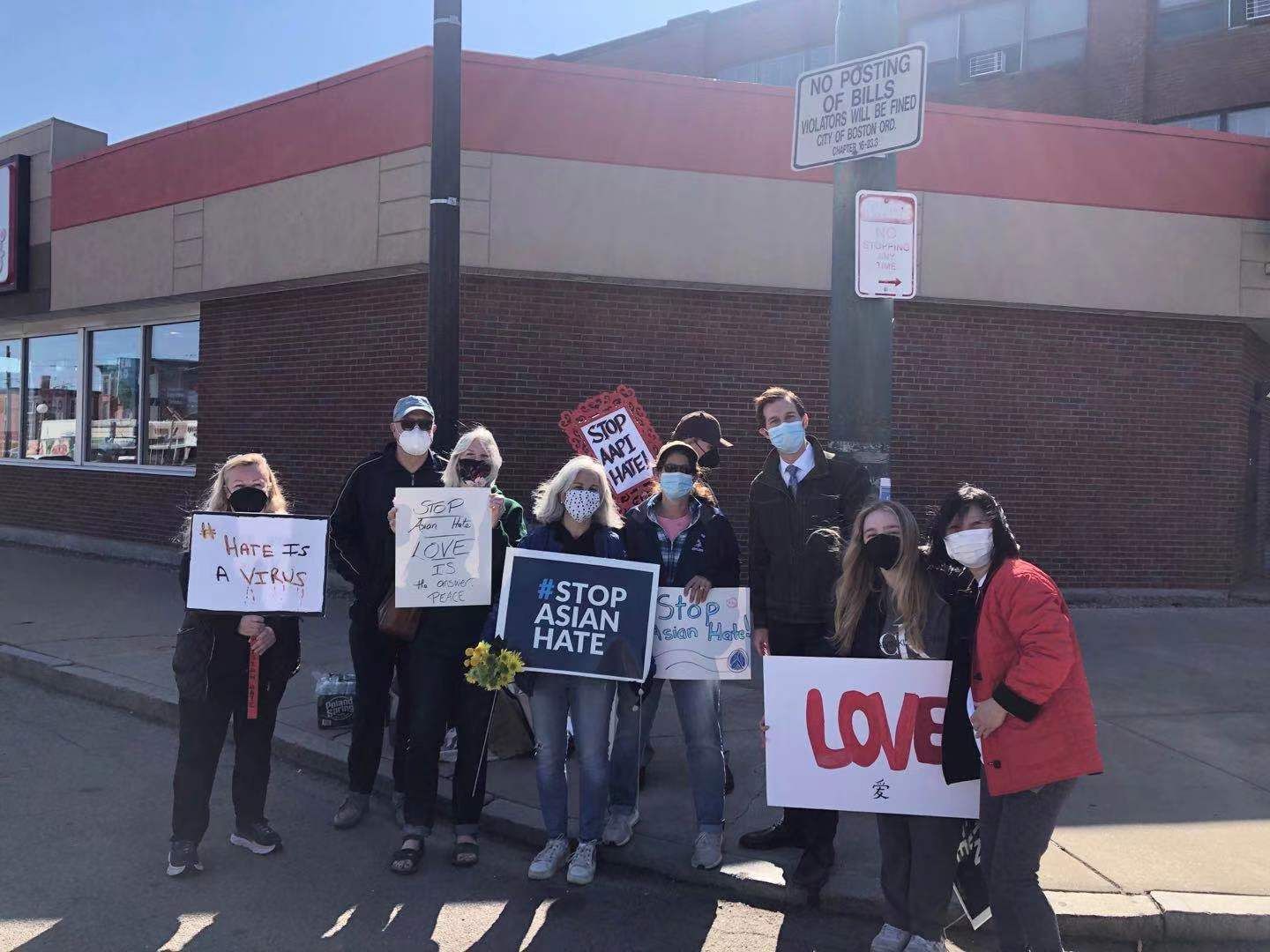 Community members attended a protest on Saturday. Photo courtesy of Helen Du.
Community members attended a protest on Saturday. Photo courtesy of Helen Du.
As the COVID-19 pandemic swept across the world in 2020, many were caught off guard by the suddenness of it all.
In a flash, 2021 has arrived, many are getting vaccinated, and the spread of the virus appears to be slowing down. However, while the world is still battling COVID-19, we are ignoring the existence of another more dangerous "virus."
It's harming the health of our society in a more insidious way. It's a virus called racism, and it's eroding the physical, mental, and personal health of many minority communities.
Recent violent incidents against Asians prove that racial discrimination is still alive and well today. These incidents have not only caused irreversible harm to the people involved and their relatives but have also made the rest of us in the Asian community feel distressed.
The recent movement to "Stop Asian Hate" around the world was provoked by several cases of violence in the United States.
On the night of March 16, a 21-year-old man shot at three Atlanta massage parlors and killed eight people. The victims included a white male and a white female, while the remaining six were all Asian women.
Just one day after the shooting on March 17, a 76-year-old Asian woman named Xiaozhen Xie was beaten by a 39-year-old man on the streets of San Francisco for no apparent reason at all. The elderly lady fought back bravely but still suffered a serious eye injury.
These vicious incidents against Asians have angered the Asian community and others who are concerned about racial equality. After the incident was reported, a wave of "Stop Asian Hate" comments quickly emerged on social media. Across the U.S. and beyond, people shared information about the incident and called on the public to confront and resist racial discrimination against Asians.
The emergence of these hate crimes is not just a topic of racial differences, individual life, nor death, but also a topic of moral ground and social stability, which is complex and hidden with many crises. Racial discrimination cannot be tolerated, and the normalization of hate crimes in the era of this pandemic is even more outrageous. Therefore, the necessity of "Stop Asian Hate" is indisputable.
"Stop Asian Hate" is not just about one individual or community, but a way for us to speak out against racism, an opportunity for solidarity, and a chance to spread positive energy. This movement is not only about stopping hatred, but also about stopping bystanders, silence, prejudice, and fear.
Now, how exactly can you contribute?
You can tell your story. It can be difficult, but if you have been assaulted or harassed, you should report the incident and reach out to a trusted adult. There are far more racial hate crimes happening than what is reported, and we need to speak out against all of them.
We need to unite. The power of a few people is not enough, and we need to come together as a whole community so that we can be seen.
Everyone, not just people within the Asian community, must realize the seriousness of this matter and unite against racism.
Pay attention to the people around you. Support your friends, help them get through this together, and make them proud of who they are.
Finally, we need to discuss the matter of hate crimes. I encourage you to talk about this issue with your classmates, friends, teachers, family members, and on social media.
On Saturday, students, faculty, and parents attended a rally for "Stop Asian Hate," which marched on the Boston Marathon route from Hopkinton to Boston Common.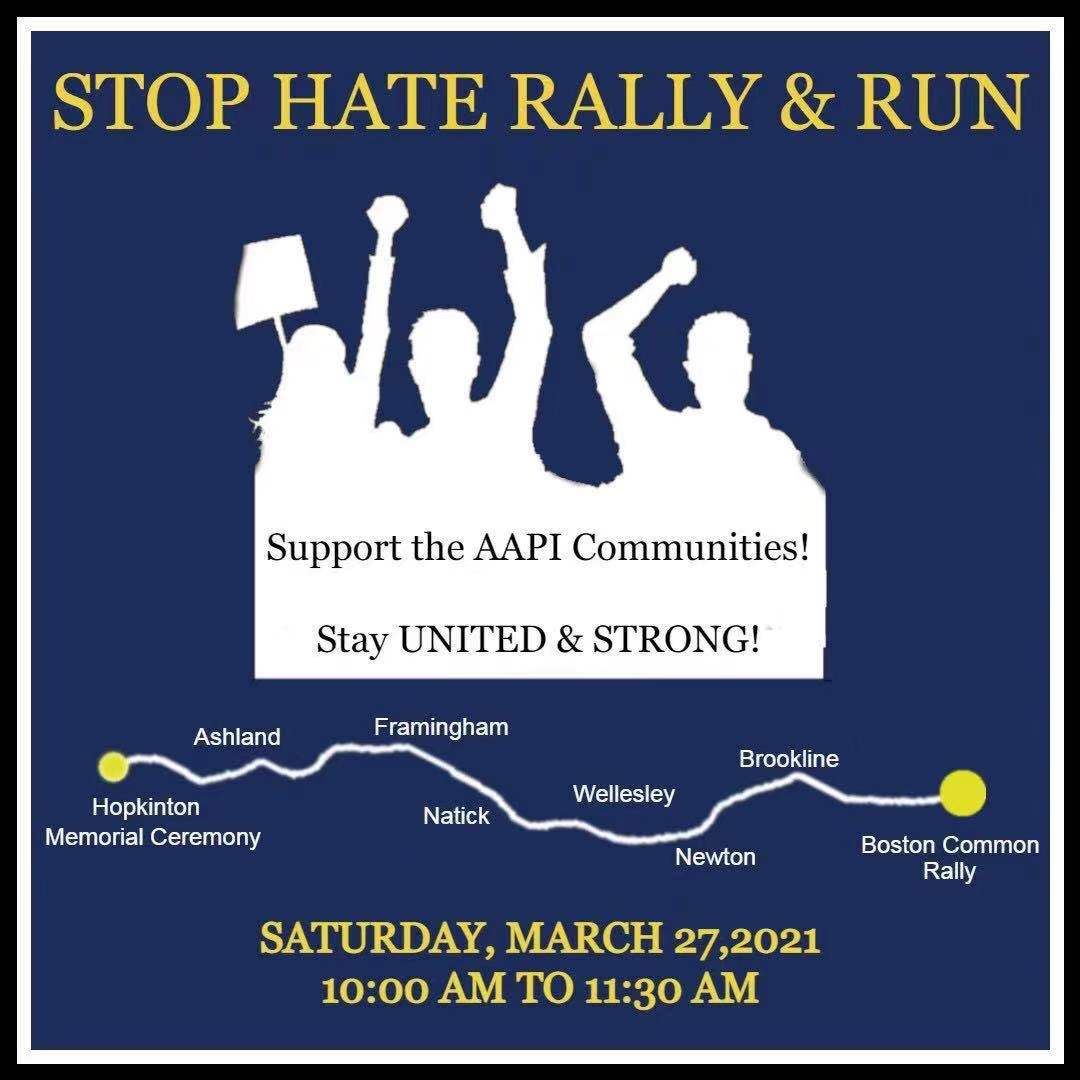 Director of International Students Helen Du reflected on the rally and its purpose.
"It was against violence and hate crimes, not just [of] Asians," Du said. "I think most importantly we are all humans, whether we have a different color, different cultural beliefs, different heritage—people should be respectful to each other."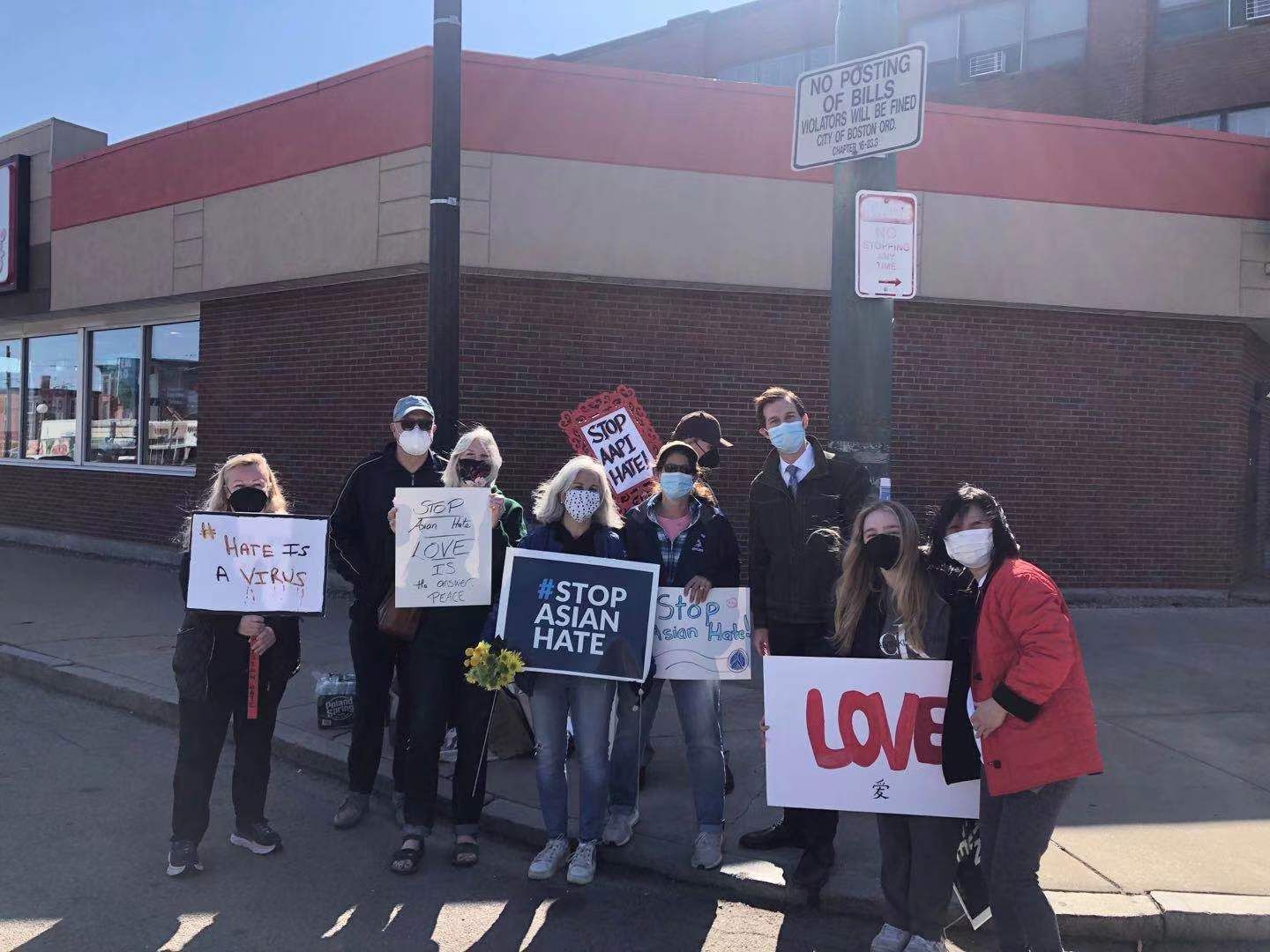 Du encourages students who are concerned about their safety to make adults aware of the situation.
"Brimmer is also working on some programming, like a monthly lunch meeting, for the Asian community at Brimmer to support each other," Du said.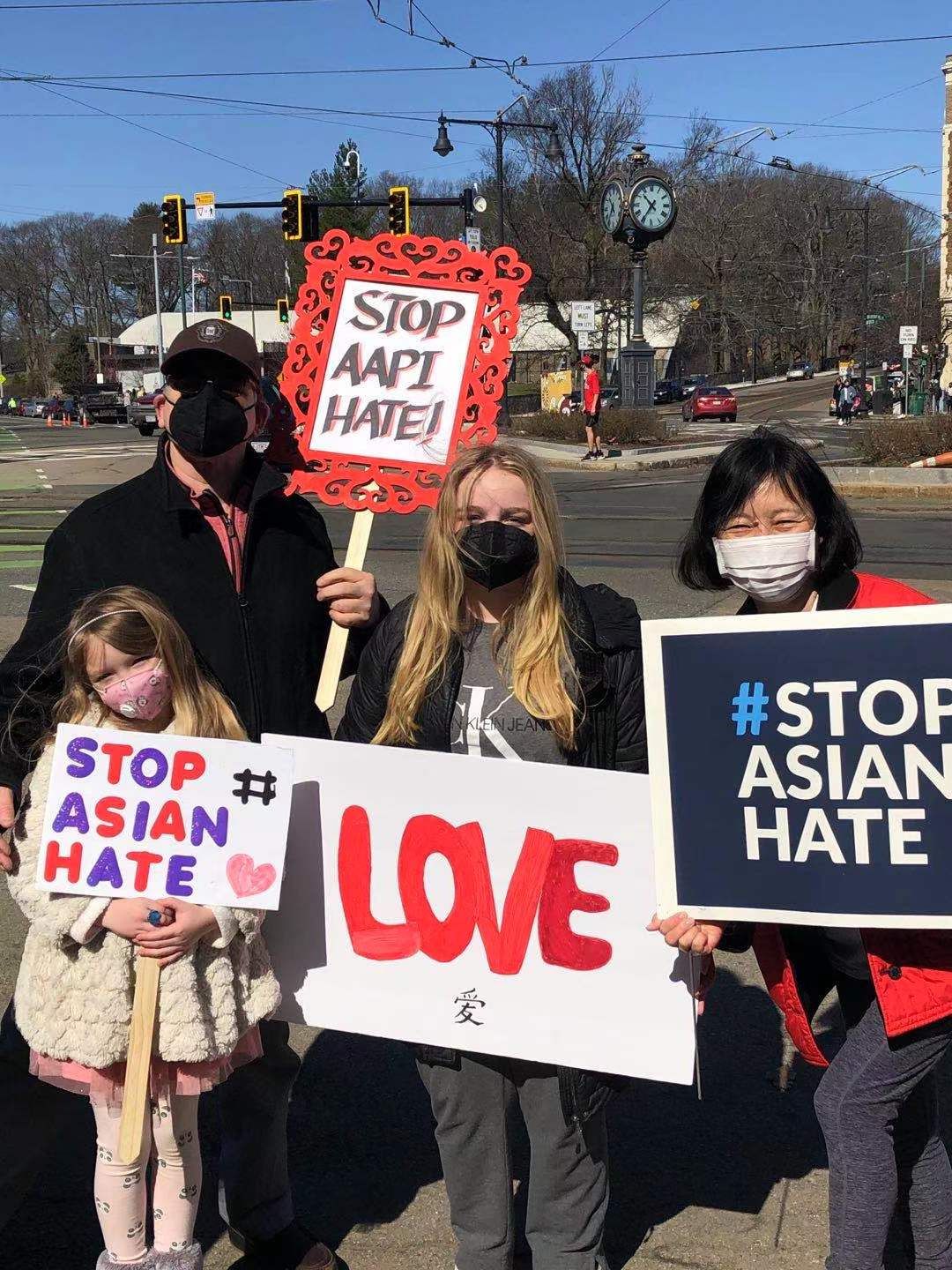 Director of Equity and Inclusion Jessica Christian noted the School's ongoing efforts to provide resources for the community to learn and advocate for social change.
"The school has been circulating lots of resources that we are putting in this week's bulletin and that we will be putting in our website, and I know that Ms. Du circulated a document with lots of local ways that kids can get involved in the Stop Asian Hate movement," Christian said.
On March 18, the School released a statement regarding the March 16 attacks in Georgia.
In an April 1 bulletin message, the School updated the statement with resource links about Anti-Asian racism and its history in the United States.
Upper School Head Joshua Neudel tweeted a resource with educational information regarding Anti-Asian racism.
Christian emphasized the impact that protests can have on young people.
"I think local community advocacy can go a really long way and can also be a really comfortable place for a young person to be a part of a demonstration," Christian said.