The Class of 2020: Reflecting on Loss, Change, and Hope
Seniors share their thoughts on the difficult end to their high-school careers.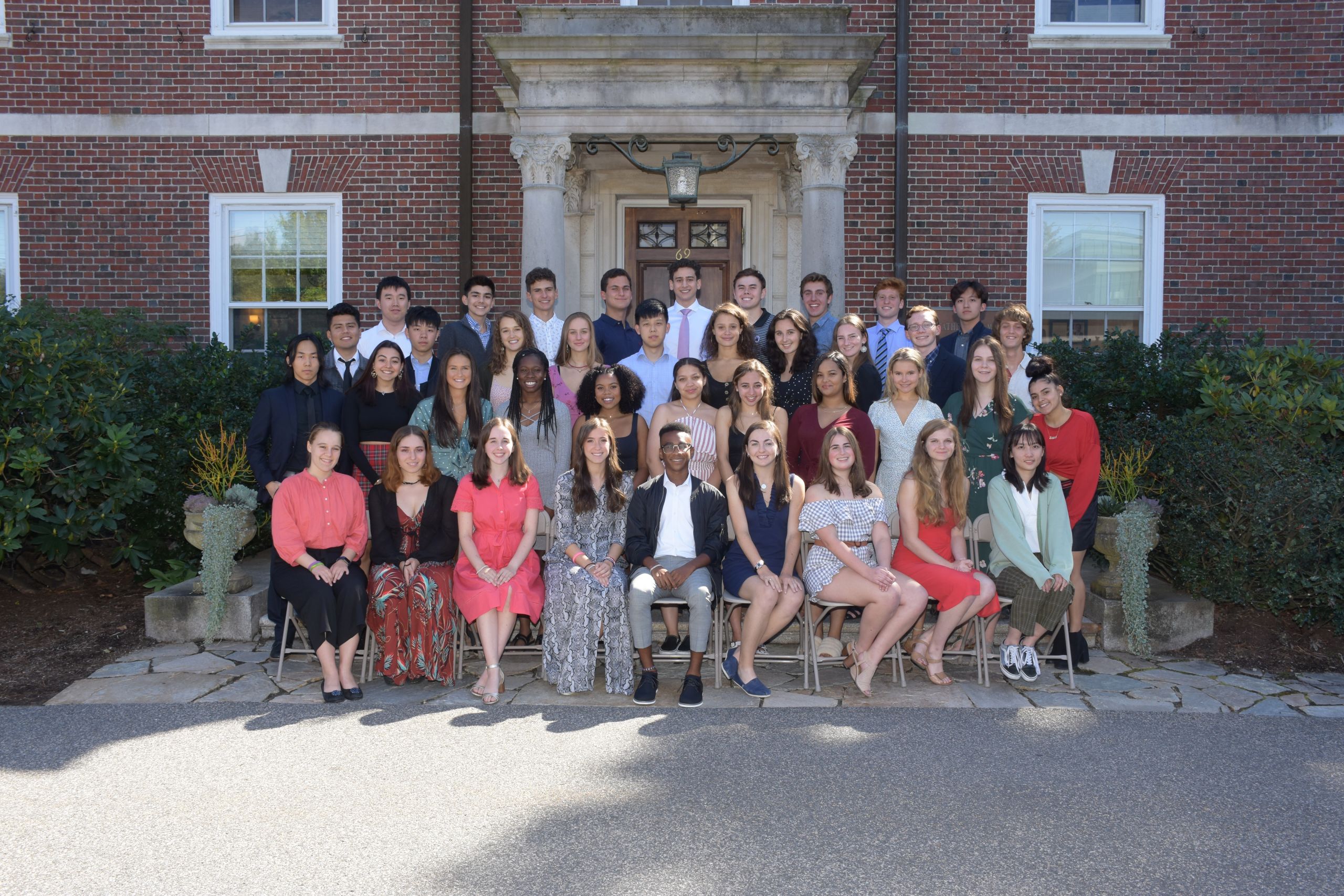 The Class of 2020 poses for a portrait at the very start of school.
The Class of 2020 poses for a portrait at the very start of school.
With the COVID-19 pandemic disrupting the end of the school year, the graduating Class of 2020 has probably been hit the hardest. Senior spring is supposed to be a time of celebration, spending time with friends, and saying goodbye to high school.
But this year's seniors are seeing their plans change, as in-person classes were replaced with virtual instruction last month. In this exclusive article, seniors reflect on their time at Brimmer and the challenges and disappointment they are facing today.
Samantha Estrada: "While this is not the senior year I expected, it will still be a memorable one. Not only because of what happened to the end of our last year at Brimmer, but also because of how we kicked it off. We will remember camp, the many teachers who came to visit us in the lounge, the many lively discussions over lunch, the activities we took part in such as sports and performances in the theater, and so much more. This whole experience feels completely surreal and we are all traveling through uncharted waters. However, we will come together and support each other as we always do to still have an amazing end to our senior year. I often refer to Brimmer as my second home and I have truly grown up to become the person I am today within those walls. It breaks my heart that I cannot be with everyone right now, but I will forever be grateful for the time I did get to spend with everyone and the little moments that made my experience at Brimmer so special."
Libby Foley: "And just like that, we're not driving down that familiar road anymore. What I would give to have one more free in the senior lounge, share a smile in the hallway, or hug my friends goodbye. This all feels incredibly surreal right now. I'm heartbroken over the fact that I am separated from a place that has been a part of my life for the last seven years. Brimmer has become a second home to me, and saying goodbye in this way feels incredibly painful. I always dreamed of the day that I would walk across the stage to receive my high school diploma and celebrate with some of the most meaningful people in my life. I've heard relatives and friends tell me about the blissful moments of their senior spring and it breaks my heart that we're not in a position to celebrate in person right now. While my heart aches, I can't help but feel even more grateful for the time that I did spend at Brimmer. The school has turned me in to the person that I am today and I feel incredibly proud to call myself a Brimmer alumnae. This time in isolation has proved to me just how strong the Brimmer community is. We support each other in both good times and bad. No matter where our paths will lead us, I know that we will come out of this stronger."
Caroline Champa: "I am really sad about having my senior year interrupted by the virus. Brimmer has made me the person I am today and I am so thankful for everything the school has provided me. I wish I could be back with all my friends, enjoying the last weeks of high school instead of being in my house quarantined. I appreciate all of the efforts the school has put in to make our year great, but I am so heartbroken that I will not be able to walk across the stage to receive my diploma like planned on May 29 with all my family and friends watching. I am so glad I am able to connect with my classmates on zoom and lucky to have made special memories with them for the past five years."
Miles Munkacy: "As a 9th grader, you look forward to the far off day when you can participate in all of the classic senior year events: prom, graduation, etc. But we didn't get our turn for all of that, and, as I'm sure all of my peers have articulated in this article, that's really sad. However, I'm really lucky that I'm part of a grade that so strongly prides itself on creating a sense of community, as shown in everything from the wholesome texts in the senior group chat to the daily FaceTime calls with my best friends. I know I'm going to look back on this time and say that while this was an awful situation, it made me appreciate the close bonds everyone has formed over the last four years."
Catherine Leeder: "It is sad knowing that on our last day of school my fellow classmates and I were not able to tell our classmates and teachers how much we appreciate them. I am lucky that I am able to contact my friends and still see my classmates' faces online; however, it is not the same. I wish that I had a sense of closure and was able to be a part of the community that has given me so many opportunities one last time."
Hanna Spivak: "I spent a lot of my high school career looking forward to the day I graduate. I also never took the former seniors seriously when they would tell me to take advantage of the time I had. Now looking back, I wish I had soaked up all of my pride and just took advantage of the people and opportunities that Brimmer provided. However, our journey isn't over and I still have hope for that special closure that the class of 2020 deserves."
Paola Mammano: "I never thought my senior year would end like this. I wish things were different—to be able to go back to spend my last days with the friends I made and the people I grew up with. I hope I'll see everyone at least one more time before we all part ways. I know we'll see each other again in the future, but right now I just miss everyone so much. I love you guys, and thank you for everything."
Anja Westhues: "Having been a student at Brimmer for nearly a decade, there have been times where I have felt overjoyed to be a student here, and times where I have longed for the day I would graduate. However, I never would have thought this is how it all would end. I am mad at myself for ever wishing it 'would already be over,' because now I would do anything to have my life at Brimmer back. I miss the most seemingly insignificant things. I miss walking up the ramp to start the day. I miss Mr. J's keys rustling in the hallway. I miss my classmates asking each other what was for lunch when it was only 8:45 in the morning. I miss the weird sense of nervousness that Mr. Barker-Hook was biking up behind me on the Reservoirm during cross country. The smallest things, that I for so long took for granted, are now the defining flairs of my uniquely Brimmer experience. The feeling of loss I have right now cannot even be fully described. However, it is teaching me one thing: life, however mundane and repetitive it is at times, should never be taken for granted. You never know when your whole world could be shaken up and suddenly, you wish that everything would just go back to the way it was."
Camille Cherney: "It is extraordinarily heartbreaking to be missing out on the moments I looked forward to these past four years, but this situation has been a reminder to be grateful for what I do have, in this moment. Although I am mourning my losses during this time, I am also counting my blessings more than ever. I am lucky to be safe and healthy at home, with the ability to connect with my friends online despite our physical distance. I am thankful to the Brimmer community for shaping me into the person I am today, and for the memories I have made alongside my peers and teachers. As I prepare to leave behind my second home since kindergarten, I am feeling hopeful about the future. I have faith that we will emerge from this mess with renewed strength, compassion, and appreciation for one another."
Charlie Marconi: "Unfortunately, this virus has left us all stuck inside, away from our friends, and ultimately confused. In this time of uncertainty, there are some things that are certain. It is certain that I dearly miss my friends—my Brimmer family. It is certain that I miss my classes and the opportunity to play lacrosse this spring. Nothing would feel better in this moment than being able to pause the world and give every one of my classmates a hug and a thank you. I remember on the last day of school, I saw one of my friends leave and say 'Bye guys!' I didn't think much of it, as I would see them after break. Now that I look back, it was a goodbye that would last through the end of the year. I hope we can all come together sometime soon to celebrate our amazing classmates and accomplishments."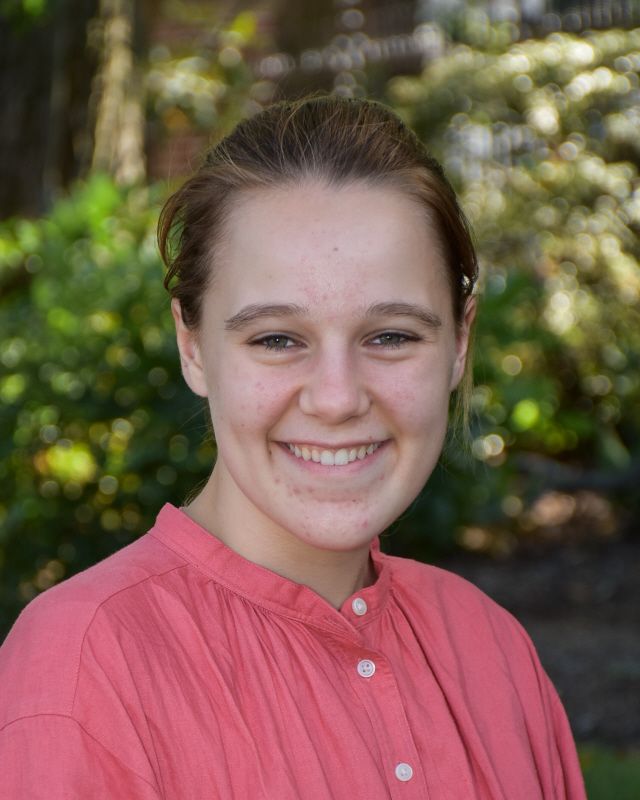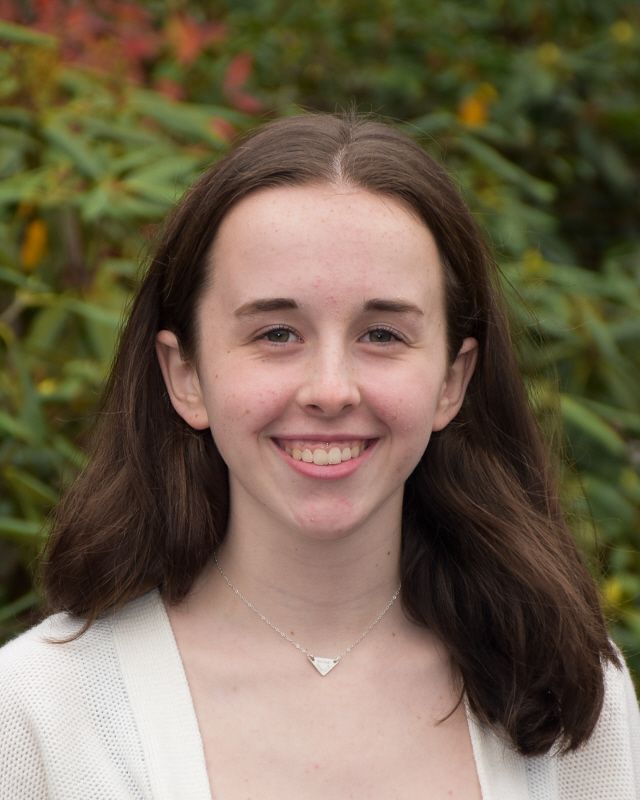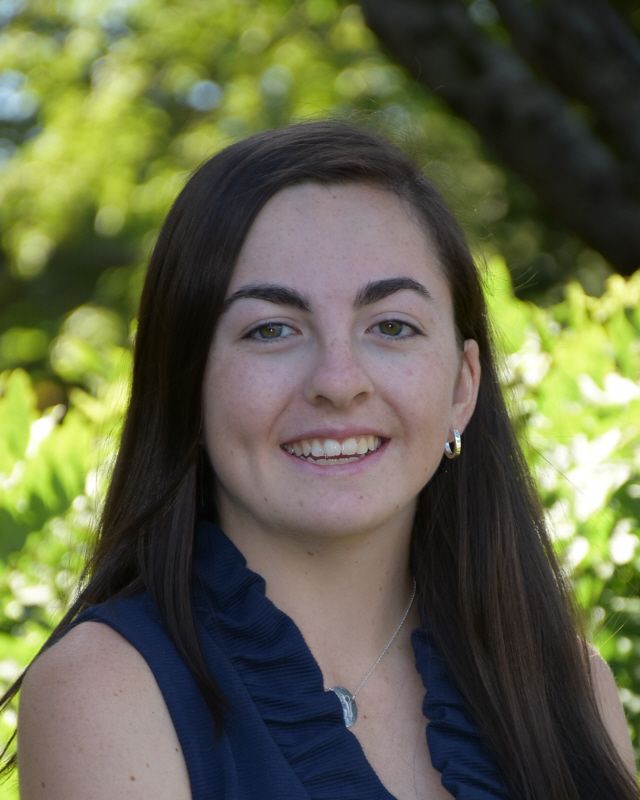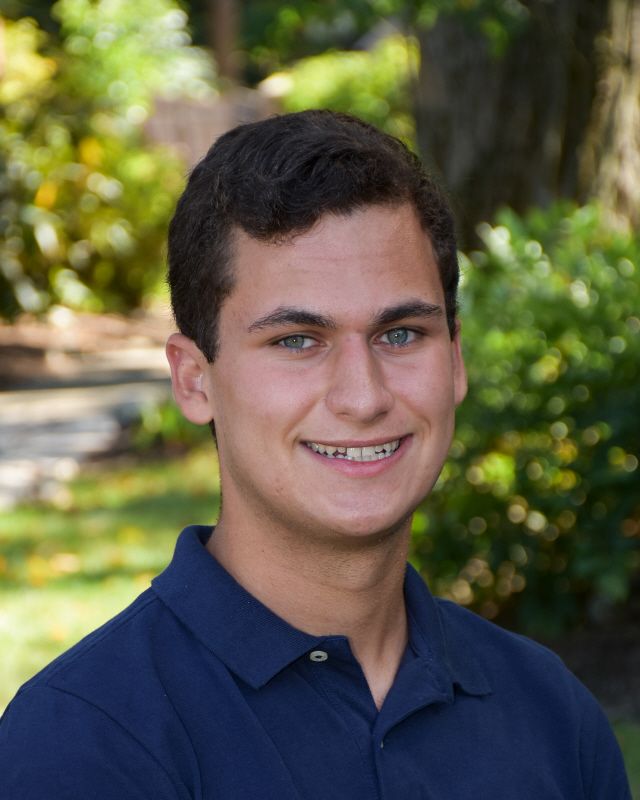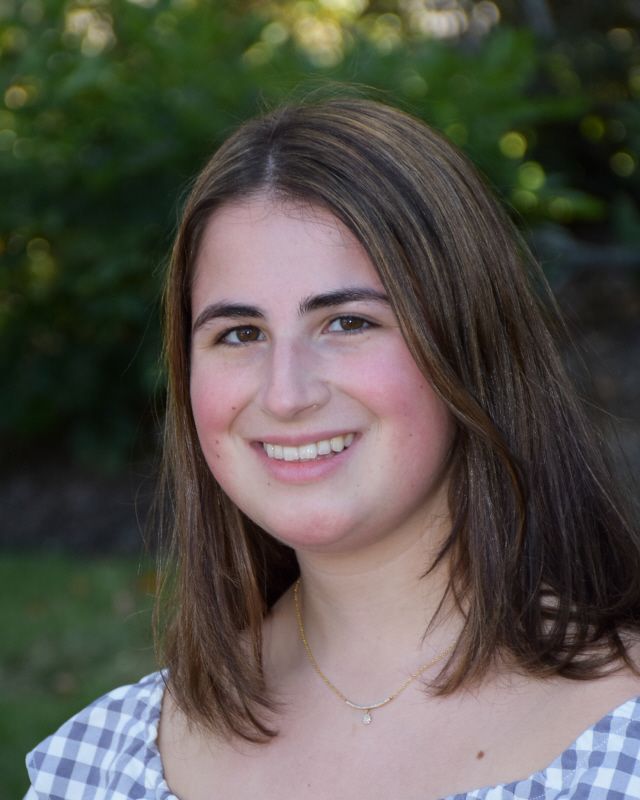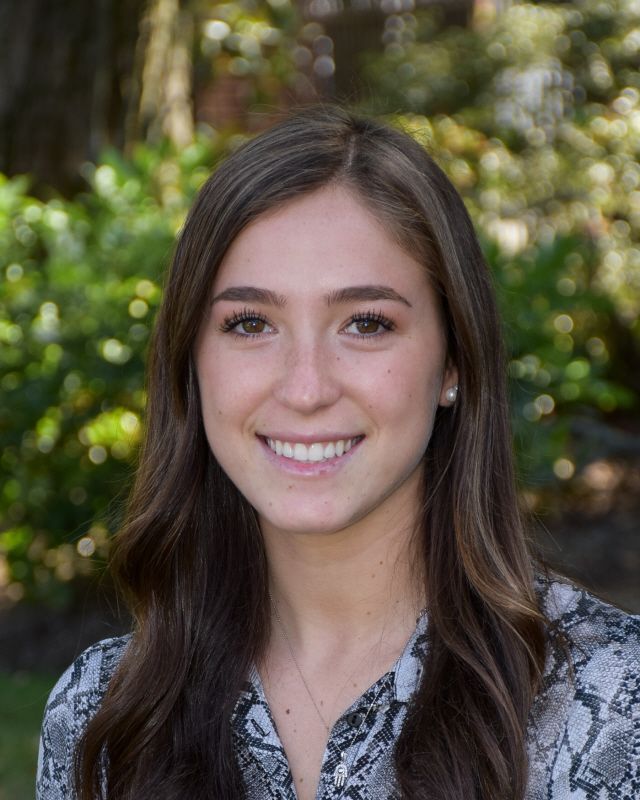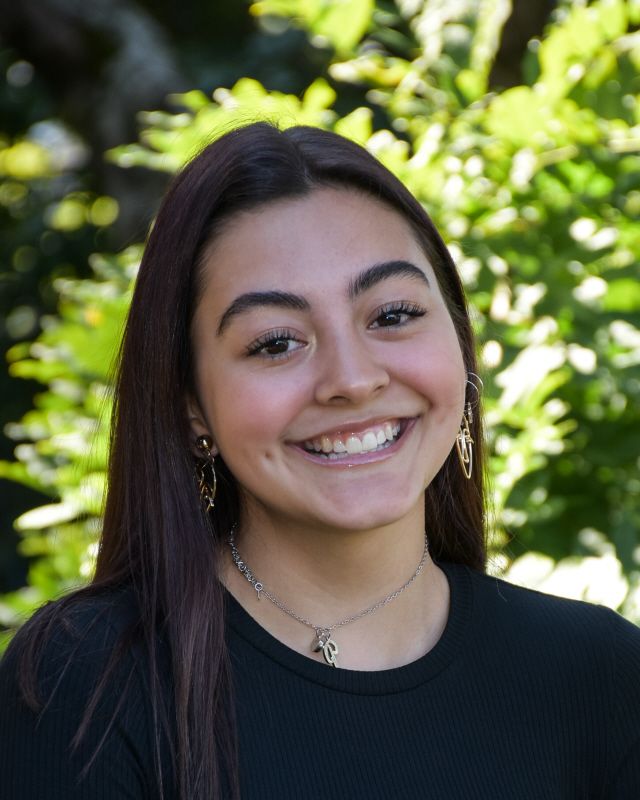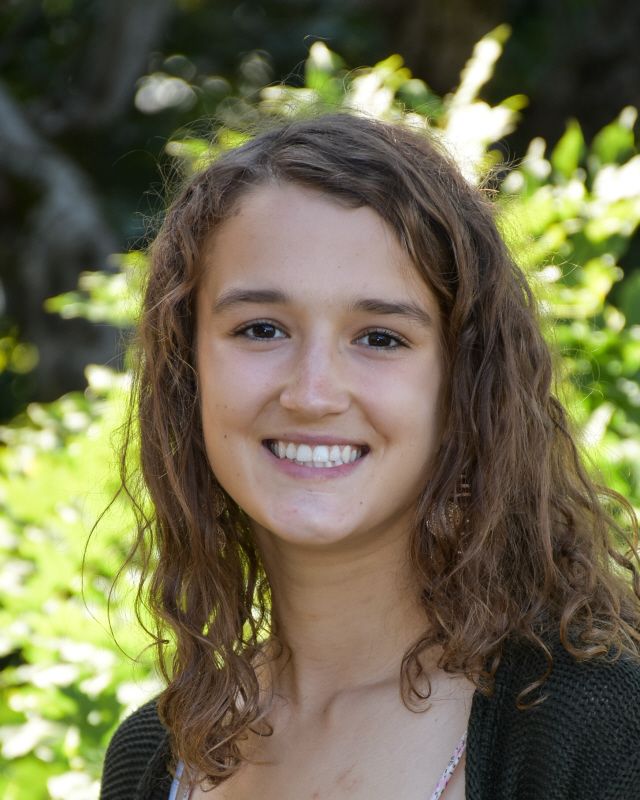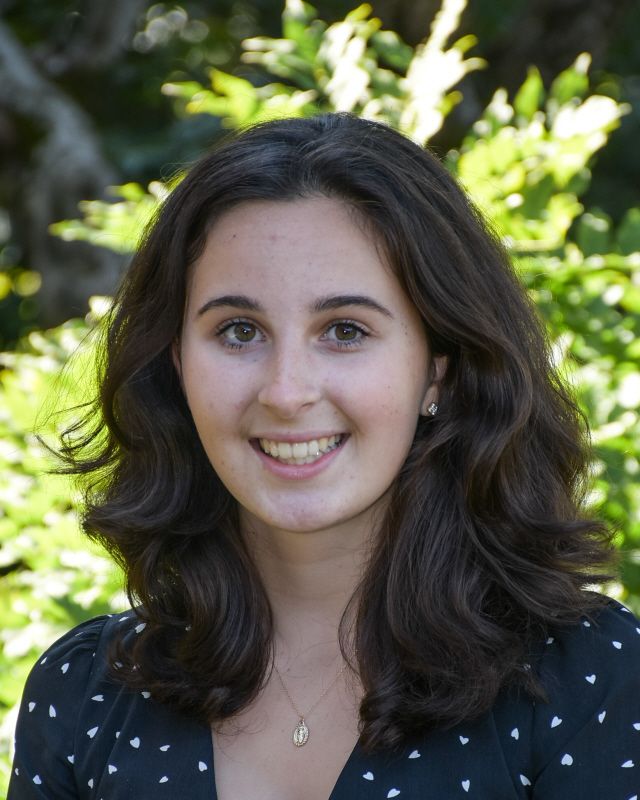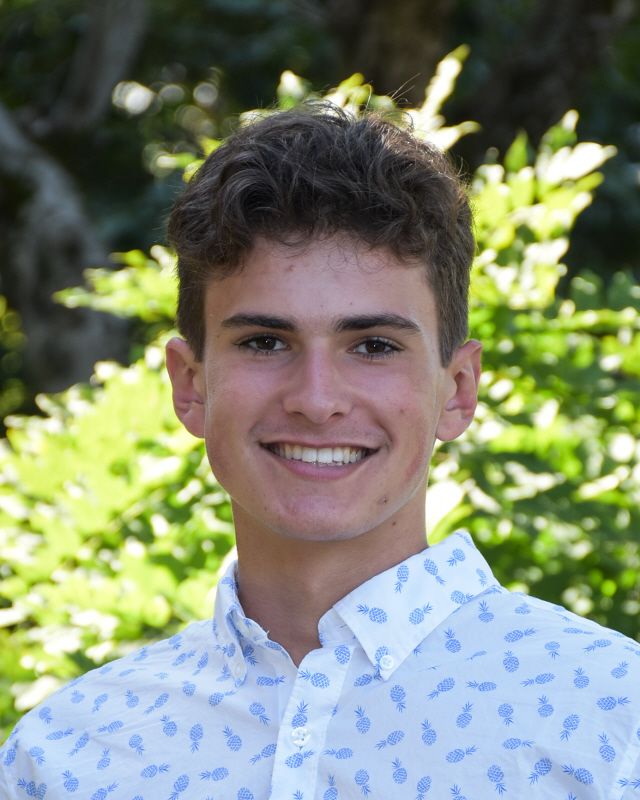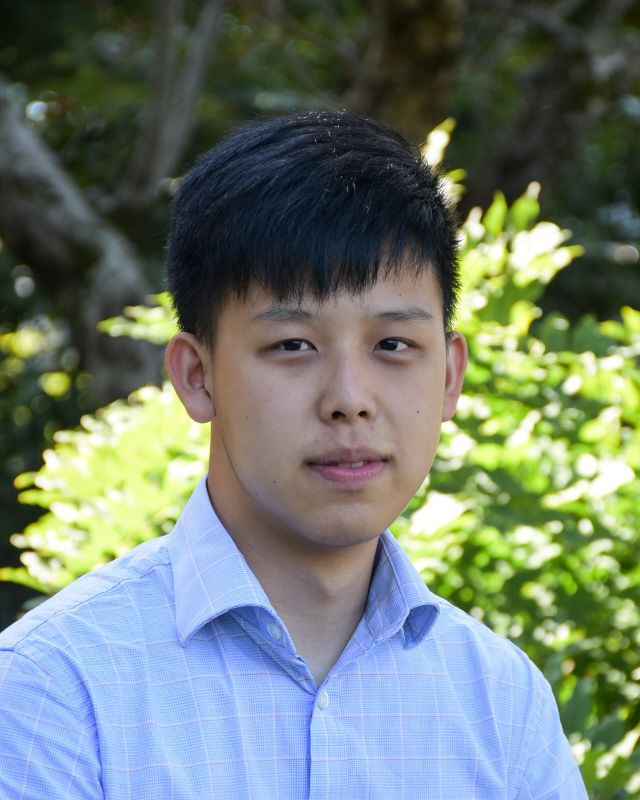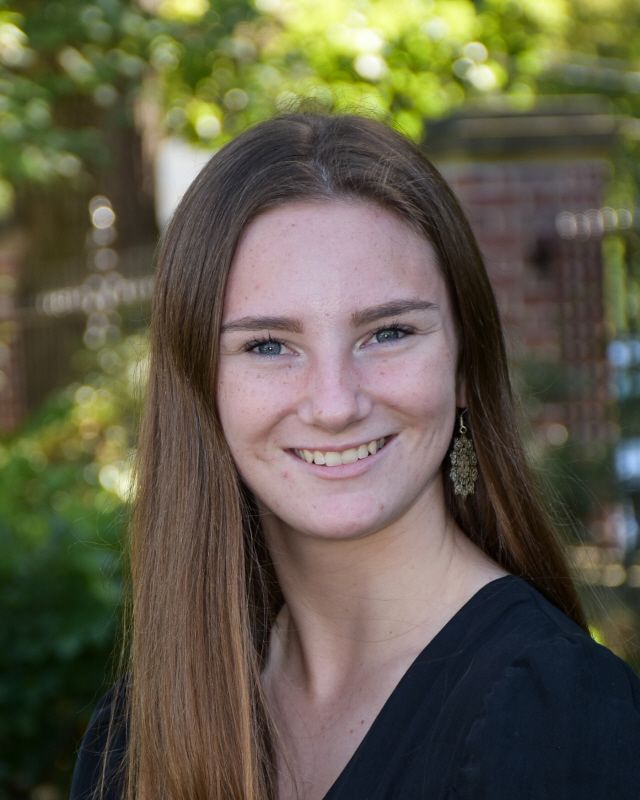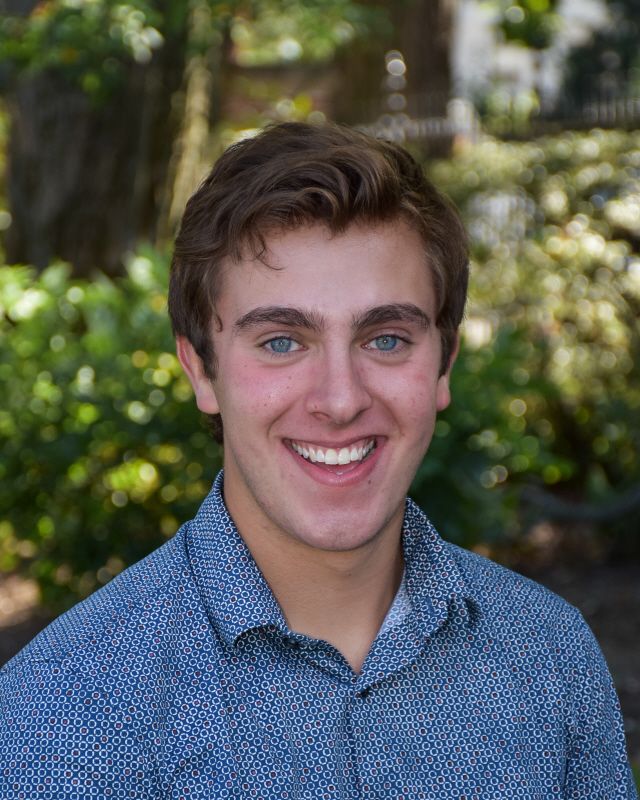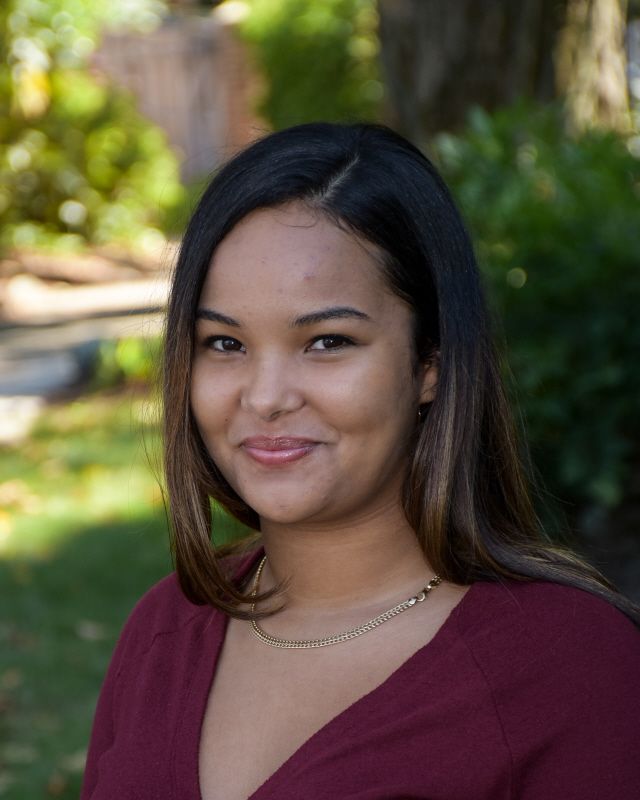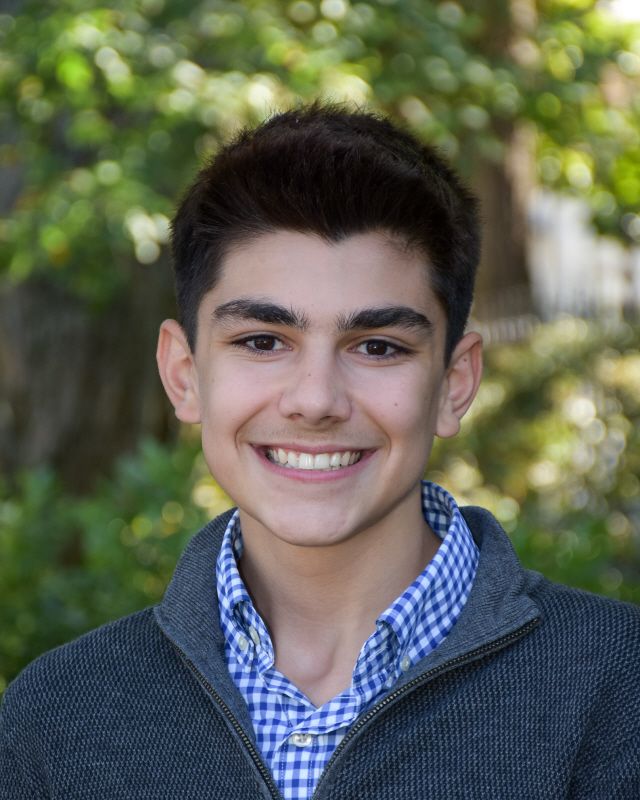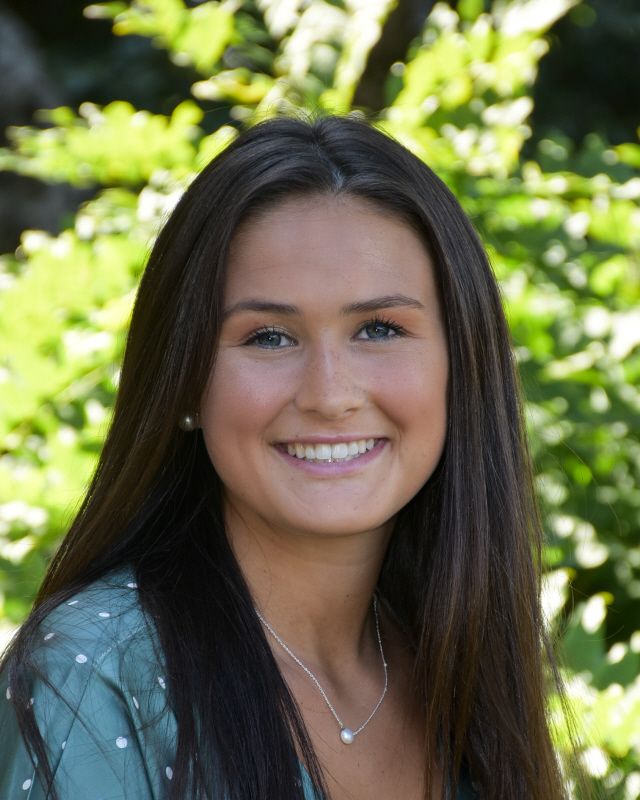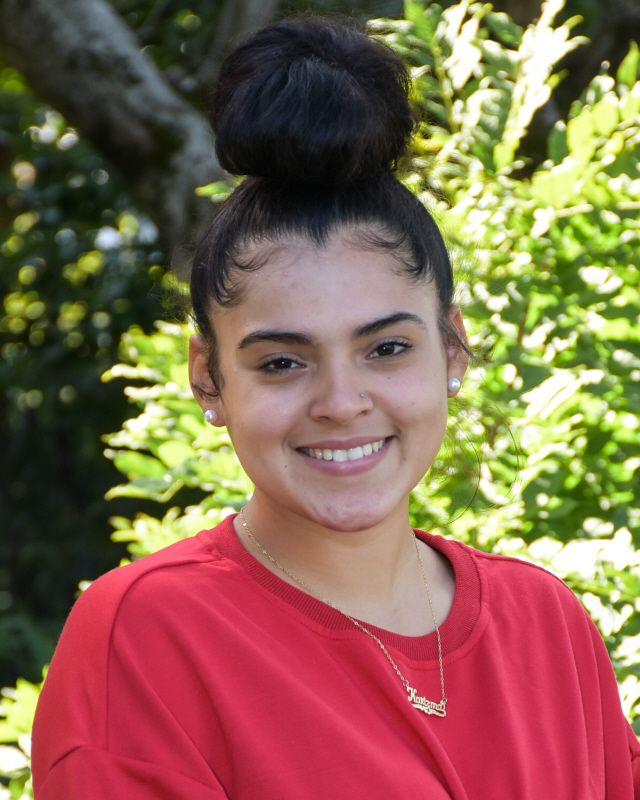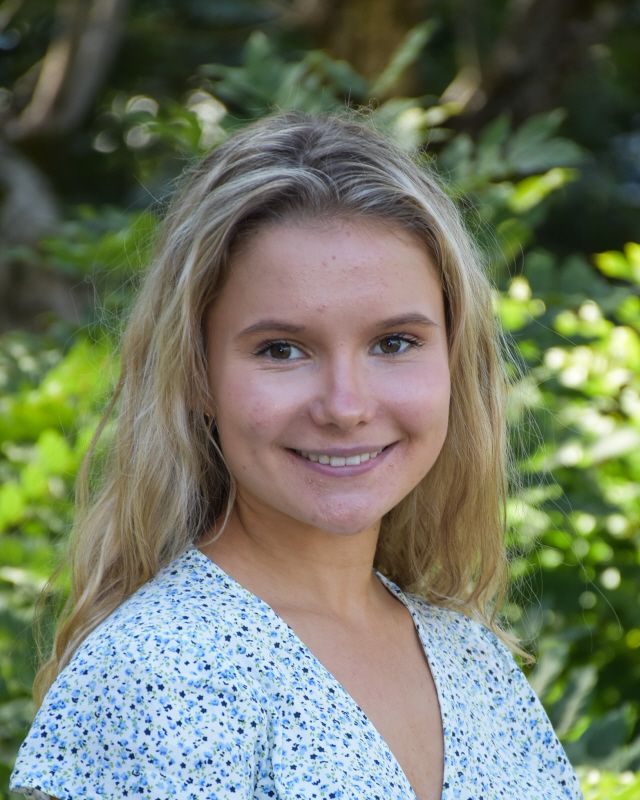 Kevin Wen: "It is indeed disappointing that we will miss so many important events in the rest of our senior year. I've been at Brimmer for three years and developed many bonds with my classmates. Particularly, I looked forward to Commencement because it marks the start of a new chapter in our lives. It is sad that our senior year is not going to end the way it's supposed to end."
Claire Masterson: "It's hard to believe that this is all over. One day we were celebrating that we got to go on break early, the next we're hearing we may never go back to school again—and unfortunately that came to be true. The Brimmer community shaped me into the person I am today and I could not be more thankful. I always said that my grade is like the second family I never wanted, and it's true. The senior grade is my second family, though I actually want them now. I always imagined how my graduation and senior prom would go, but I never imagined this. I wish I could have more time to make more amazing memories with my grade."
Olivier Khorasani: "Although I appreciate all the work that has been done for the school, and maybe more so for seniors, it is difficult to hide the fact that the position we are in is not enjoyable. After having been at Brimmer for as long as one can be, I have seen thirteen grades graduate and have always looked forward to the day that me and the grade I am a part of would be doing the exact same. Not being able to have prom, Senior Week, and graduation in the same manner and at the same time is tough, but all we can do is work with the situation at hand and make the most of it!"
Amalia Ali: "It's sad to me that I can't spend these last few weeks with my classmates and that even our last summer before college might be affected by the virus. I've found a lot of comfort talking to my friends from school on a daily basis and I really hope I can see them all soon."
William Apostolica: "I do believe that the faculty and administration is doing their best to help the senior class participate in all the spring traditions we looked forward to. However, I feel as though this is not the same as spending the last months together, in person. I have been at Brimmer since pre-k, and it is quite an unfortunate way to end my last year. Despite the crisis, I am trying to involve myself in any way I can with my senior class and the rest of the Brimmer community to get the most out of it."
Hannah Ahearn: "With everything being so uncertain, the things that I was really looking forward to have now either been postponed or canceled. I think that this is the time where we, as a community, must come together and support each other. After I kind of stopped being incredibly angry and upset, I realized that this is a time when we have to find comfort in the small things, like within your family or in nature. I think that being outside more and more has really uplifted my mood. Although not having a traditional prom or graduation is very upsetting I think that all of us must come together and be thankful for what we do have."
Karizma Baez: "Transferring into Brimmer my junior year, I thought I'd be left on the outs. Everyone had their designated friend groups and, yeah, my class would be nice but would they really treat me like one of them, or like the 'new kid'? This was most definitely not the case. In just the year and a half that I've been here, my class along with the Brimmer and May faculty and staff made me feel at home. We drive and push each other beyond limits to prove how great we can actually be and no matter what the time is, if you text the senior group chat, at least one person will answer. That is what you call a family. My time with my family has been cut short due to this unfortunate outbreak and it never occurred to me March 12 would have been the last time I'd be able to see my brothers, sisters and closest friends. As a first generation student, high school graduation has been something I've been looking forward to since I was a little girl. Knowing that I won't be able to walk across the stage and celebrate my success breaks my heart, but this is only the beginning of our successful lives ahead."
Sarah Dean: "The hardest part for me is not missing senior year itself, but the uncertainty of college next fall. Me, and many others that I know who are graduating this year are considering deferral. Although I am trying to remain optimistic, this situation is devastating both in the short and long term for me."
Seniors, Live in the Moment
As the seniors try to come together tand make the best of these difficult times, we are still grieving the loss of our spring . We are missing the friends and teachers that we have not seen in over a month, and we are unsure of what the future might bring. For seniors all over the country, this time is especially hard. We must use this crisis as a learning opportunity to live in the moment, and not take life for granted.
- Dessie Bell-Kamen '20